One Piece
Monkey D. Luffy's Blurbs
About me: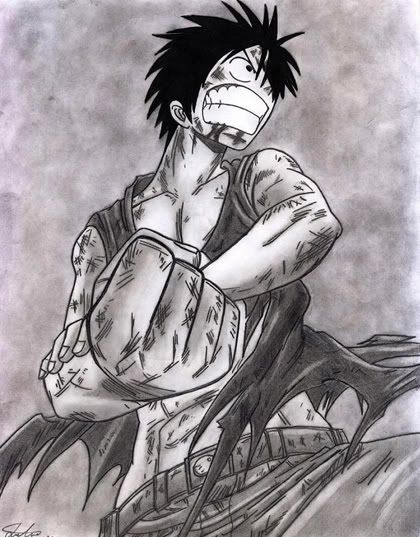 About Luffy: The captain of the Straw Hat Pirates, Luffy comes from Fuschia Town. He had the highest bounty in East Blue at 30 million Belli after his defeat of Arlong, but the bounty increased to 100 million Belli after he defeated Shichibukai member Sir Crocodile, and again to 300 million Belli (on level with the Shichibukai members) after defeating Rob Lucci of CP9 and declaring war on the World Government. Luffy is the son of Monkey D. Dragon, brother to Portgas D. Ace, and the grandson of vice-admiral Monkey D. Garp.
Appearance: His trademark Straw Hat (from which he gets his nickname 'Straw Hat Luffy') was entrusted to him by the legendary pirate captain Red-Haired Shanks. Aside from his hat, Luffy's customary outfit is a red vest, blue trousers, and sandals. Luffy has a scar on his left cheek, beneath his eye, which he gave himself as a child to prove that he was mature and unafraid of pain (also to possibly look more like Shanks who is his idol).[1] He has short black hair and black eyes. Unlike the other main characters, Luffy wears the same outfit for most of the series. As he travels, he may change into clothing that is appropriate for the climate (as in the Drum Island or Alabasta story arcs). During the Enies Lobby arc, he wore a pair of black shorts because they had pockets he could use to carry food. Eiichiro Oda has mentioned that the animal Luffy most resembles is a monkey.[2] According to Oda, Luffy is represented by the color red, and smells like meat. [3]
Abilities: Luffy is the captain and strongest member of the Straw Hat Pirates. He currently holds the highest bounty of any pirate from the East Blue. In his present journey, he has defeated extremely powerful foes, such as Sir Crocodile, Enel and Rob Lucci, as noted by his extremely high bounty of 300,000,000 Beli, reaching the amount of the former bounty of at least two Shichibukai.[6] Many times he has survived severe injuries and massive blood loss. His skills, developed by the hellish training he was subjected to as a child by his grandfather, are backed up by his unstoppable determination, making him nearly impossible to keep down during a fight. However, it also seems possible that he naturally has superhuman strength, as Luffy himself is never seen training on the ship like Zoro. Luffy is capable of crushing steel with his bare fingers and breaking through thick bedrock with relative ease. His most astonishing feat of strength by far was causing two huge buildings he was stuck in between to collapse by simply pushing them away with his bare hands. Though seemingly dimwitted, Luffy is quite ingenious when it comes to combat and has shown great adaptability. For example, he figured out how to counter Enel's Mantra, found out Crocodile's vulnerability to water, and later learned Soru just from seeing it in action. Luffy is constantly developing new attacks to keep up with his foes, the most dramatic development being Gears 2 and 3 because of his loss to Aokiji. Luffy gained stretching powers from eating the Gomu Gomu no Mi, which is one of the rare and legendary Devil Fruits. After consuming the Gomu Gomu no Mi (English: Gum Gum Fruit), Luffy's body became rubber, giving him the ability to stretch every single part of his body[7] to great lengths. He is able to use the malleable stretchiness of his limbs to gain tremendous velocity and hit enemies with devastating impact. His rubber body is virtually immune to recoil from these attacks, and blunt objects such as punches, and even bullets, reflect off him harmlessly. Being rubber, Luffy also resists electricity, which gave him an advantage while fighting Enel. However, he is still very susceptible to sharp objects such as swords, but still has more resistance than normal flesh and bone. Luffy can also be hurt by physical attacks if they are powered with an emotion, as demonstrated by his grandfather and Nami. Like all Devil Fruit users, Luffy cannot swim, although he could not swim even before he ate his Devil Fruit anyway. Due to the fact that Luffy hates missing his meal while asleep (especially after a battle) he developed an ability to eat while sleeping, as well as being able to figure out in less than a second how many meals he has missed if unconscious for a period of time (counting five meals each day). These traits also seem to be common with Luffy's family, as seen with his brother Portgas D. Ace and his grandfather.
Who I'd like to meet:
People Who Like One Piece.
Shanks is a legendary and powerful pirate in the Grand Line, being the captain of the Red Haired Pirate Crew and one of the Four Emperors in the second half of the Grand Line. Furthermore, he is Monkey D. Luffy's childhood hero and a former member of Gol D. Roger's Crew. Overall, he is greatly respected by most of the characters, despite having a 'soft' and friendly nature and never appearing in actual combat until he started a fight with Whitebeard.[2] As a whole, he does not make many appearances in the series, although he appears in a majority of the opening or closing themes of the anime. Shanks always wears a long black cape over his shoulders and until he met Luffy, wore a straw hat that he had worn for many years beforehand. He always wears trousers that are cut below the knee as well as a pair of sandals. The most striking thing about Shanks is the colour of his red hair, of which his nick-name 'Red Haired Shanks' comes from. He also has three scars across his left eye, which were given to him by Blackbeard a long time ago.[3] He has a missing left arm, that he had lost when he saved Luffy from a Sea King. Shanks and his crew are almost always seen partying and drinking alcoholic beverages whenever they make an appearance as the Captain's favourite pastimes are attending and hosting parties and banquets. According to Oda, Shanks is the one character that resembles himself the most out of all the One Piece characters, because of his fun-loving partying nature.
Gold Roger was the Pirate King, the strongest pirate alive, and owner of the legendary treasure known as One Piece. Born in Loguetown (Roguetown in the English manga and anime), Roger was famed as the man who did what no one thought possible - he conquered the Grand Line. Even before setting out, he was the only man who truly did not fear the dangers of the Grand Line and was even excited about venturing out there. Even with warnings about ships never returning from that ocean, he did not care; in fact, he even declared that was the reason for him going. He was said to be completely fearless, and those who witnessed his execution even claim that he grinned just before his death. Many people who've met Monkey D. Luffy and knew Roger have commented that the two are very similar. As the original and current Japanese prologue states: " "Wealth, fame, power. The man who had acquired everything in this world, the pirate king, Gold Roger!" "
Vice-Admiral Monkey D. Garp , nicknamed Garp the Fist, is the commanding officer of the Navy's 153rd Branch, and captain of a ship easily the size of a Buster Call warship. He is famous for his pursuit of Pirate King, Gold Roger, which suggested he is very powerful. It seems that he and Admiral Aokiji know each other very well (Garp even shouted at Aokiji after Fleet Admiral Sengoku ordered him to attack Luffy and his friends) He is the man in charge of both Koby and Helmeppo, whom he took under his wing in Koby's mini-arc, where Garp made his first appearance. Garp was supposed to oversee the final transfer of ex-captain Axe-Hand Morgan to prison, but Morgan escaped by taking his own son hostage. Garp stopped his ship from blasting Morgan and Helmeppo out of the water, and allowed Koby and Helmeppo to stay, impressed that Helmeppo stood up to his father, and that Koby was willing to sacrifice himself for his friend. He is something of a father figure to the two of them, and helps keep their unorthodox behavior in check so that they can achieve their dreams. Garp also displays a fondness for eating doughnuts, as well as a tendency to fall asleep, and stay asleep at inappropriate moments; he even slept while being slashed by Axe-hand Morgan (this trait is also seen in Ace and Luffy, who also tend to fall asleep and stay asleep at strange times, even during the heat of fighting). His flagship is notable for possessing a dog head shaped bow and the cabins and crow's nests being shaped as dog houses. He has superhuman strength, enough to lift and throw cannonballs and to stand an axe blow across his chest without even noticing. Despite this, he admits that he isn't as strong as he was in his youth. He is the sixth character to possess the initial of D, and shows many of the characteristic traits.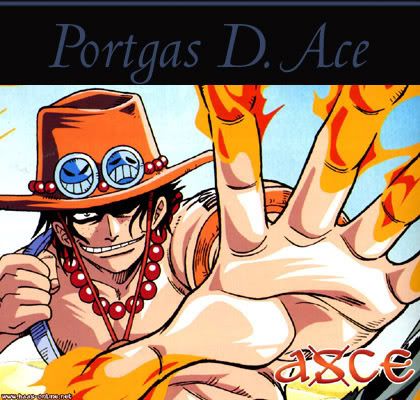 Ace left Fuschia Village three years before Luffy, and he commands the Second Division of Whitebeard's fleet. Ace and Luffy bear a family resemblance; however Ace is more muscular and sports childish-looking freckles. Like other members of his family, Ace is apparently narcoleptic and falls asleep without warning, making passers-by wonder whether he has dropped dead. Ace's most recognizable features are his tattoos. His back bears the Whitebeard symbol–a skull with a white mustache superimposed over a manji. To eliminate confusion between the Buddhist manji and the Nazi swastika, the manji was changed to white crossbones in the animated version, as well as in recent chapters of the manga. His back tattoo was left intact in the 4Kids dub, despite previous editing of cross symbols; e.g., Mihawk's Kokutou Yoru. Ace has another tattoo on his upper left arm: it reads "ASCE" with the "S" (an apparent mistake on the part of the tattoo artist) crossed out. In the 4Kids dub, this tattoo was edited out since the character had been renamed "Trace." He also appears without his arm tattoo in the U.S. release of One Piece Grand Adventure. Ace travels the Grand Line on a specially constructed boat propelled by his Mera Mera abilities. Ace was featured in the end of movie previews for the second One Piece movie Clockwork Island Adventure. However, his color scheme was very different from his official screening. In a recent Japanese fan poll, Ace ranked the tenth most popular character, making him the third most popular character outside the Straw Hat crew.
Today I would like to introduce you 30 awesome One Piece fanarts. I've spend a good amount of time to catch them all, I was hunting trough best deviantArt artists, a great website where you can meet many talented artists.
Those One Piece fanarts are, on my opinion, absolutely wonderful. I've choosen many different styles, so you can appreciate both colors and style techniques. Click on each image to visit the Artist portfolio on deviantArt too. Many of them drew amazing masterpieces, even if they are not One Piece themed. I assure you that they worth the visit.
What do you think about it? Aren't they very talented?
One Piece Fanart - Colored by arnistotle



One Piece Commish- Soar by olafpriol



One Piece - Flight by meiwren



One Piece by Mzag



One Piece fanart - ICE piece by AliceRose



One Piece: Luffy by crystaldragon



One Piece: Chopper by crystaldragon



One Piece: Vivi and Carue by crystaldragon



One Piece: Nami by crystaldragon



One Piece: Usopp by crystaldragon



One Piece: Robin by crystaldragon



One Piece: Sanji by crystaldragon



One Piece: Zoro by crystaldragon



One Piece: Sanji 2 by crystaldragon



One Piece - Nami and Sanji by Vanoxymore



One Piece Villains by einen



One Piece - The Mugiwara 5 by thegreatlimechan



Nami - one piece by KYayb



One piece fan art by Veus-T



POTC: the one piece stolen by lpspalmer



Their fair share- One Piece by AnnouncerGuy



Franky - One Piece by Skan



One Piece - Sunny Day by Arcirithwen



One piece flag by diabolumberto



One piece fan art by ashuraxin



DBZ:OP:Naruto: Melee by Risachantag



Zoro - Swordman by cloud-dark1470



Sanji vs. Smoker by nJoo



Pirate queens by Liester



To Good Friends by dchan316

one piece
The strawhats
The strawhats(all of them)
The CP9
Portgas D.Ace
The mugiwara flag
Sanji
Luffy's smile
Zoro
Usopp
Nami
Chopper
Robin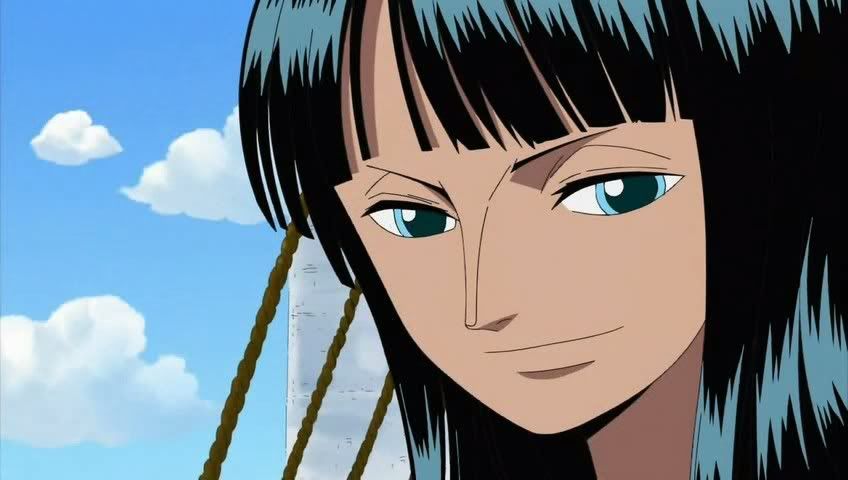 Franky
Shanks
Captain Smoker
Sir Crocodile
Blackbeard Crew
Mihawk
Whitebeard
God Enel
Gol D. Roger(Gold Roger)